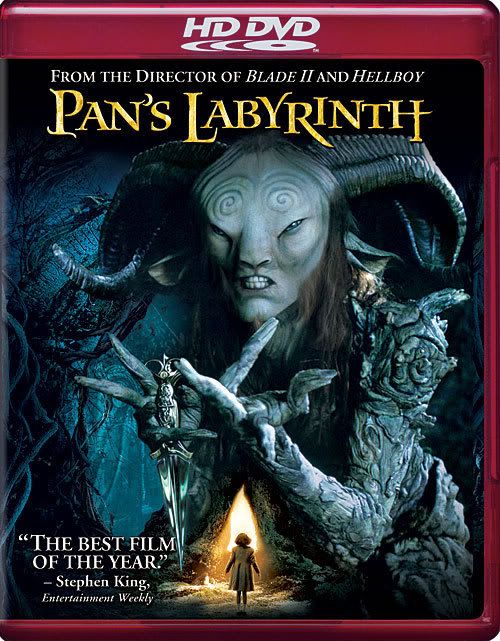 Pan's Labyrinth
Picturehouse
Rated: R
Brilliant. Magical. Stunning. Enthralling. Captivating. Genius.
All of these words can be used to describe Mexican filmmaker Guillermo del Toro's dark adult fairy tale, Pan's Labyrinth.
Set in Spain shortly after the official end of the Spanish Civil War, a small group of rebels are still fighting against Franco's fascist regime. A young girl named Ofelia (Ivana Baquero) and her pregnant mother, Carmen (Adriadna Gil), travel to be with the unborn child's father - a ruthless Captain in Franco's army, Captain Vidal (Sergei Lopez).
Shortly after her arrival, Ofelia discovers a labyrinth on the premises of the farmhouse that is being used as a military base for Vidal's men. Here she meets the Faun (Doug Jones), a twisted and ancient goat-like creature that entrusts Ofelia with three tasks to prove that she is the princess of an underground realm.