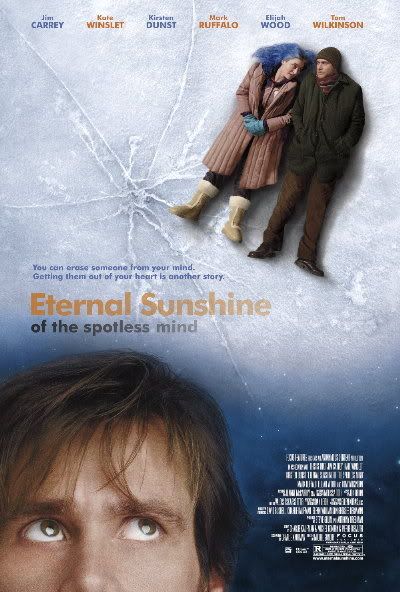 Eternal Sunshine of the Spotless Mind
Focus Features
Rated: R
It seems like every week there is a new romantic comedy coming out - most of them starring Hugh Grant, and all of them being the same formulaic, paint-by-numbers garbage. Boy meets girl. Boy dates girl. Boy cheats on girl/boy can't handle relationship/boy is forced to leave girl for some manufactured reason. Boy misses girl. Girl resists boy's attempts to woo her back, but eventually gives in. They both live happily ever after.
Every once in a while, however, a film comes along that has the ability to touch you on a deep emotional level. It shocks you to your core and reminds you of how beautiful and hurtful love can be. Michel Gondry's Eternal Sunshine of the Spotless Mind, co-written by the brilliant Charlie Kaufman, is that movie for me.
Continue reading "Required Viewing: Eternal Sunshine of the Splotless Mind" »