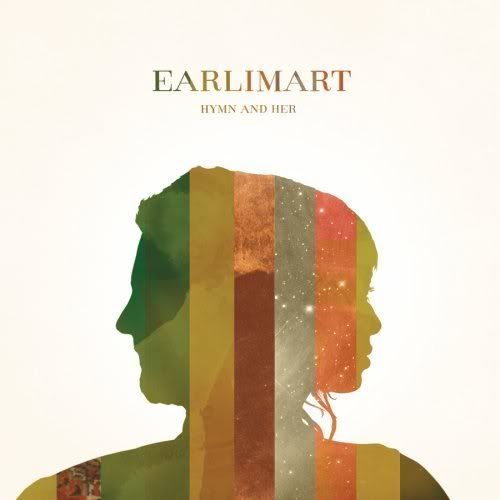 Earlimart
Hymn And Her
2008
Shout! Factory/Majordomo
You know an album is special when the instant the CD stops spinning, your first instinct is to hit play and listen to it all the way through a second time.  You never get the urge to skip a track, and after the second time around, you still can't wait to give it another go.
Less than a year after they released Mentor Tormentor to critical acclaim, the duo of Aaron Espinoza and Ariana Murray, better known as Earlimart, return with Hymn and Her, a concise piece of independent pop-rock brilliance that not only blows its predecessor out of the water, but stands tall next to the amazing Treble & Tremble as the best album the band has put out yet.
Building upon their established sound, laden with spacey drums, Espinoza's trademark echoing vocals, beautiful, often heart-wrenching melodies, and some of the best lyrics the band has ever written, Hymn and Her marks the maturation of one of the best bands the world has yet to hear.