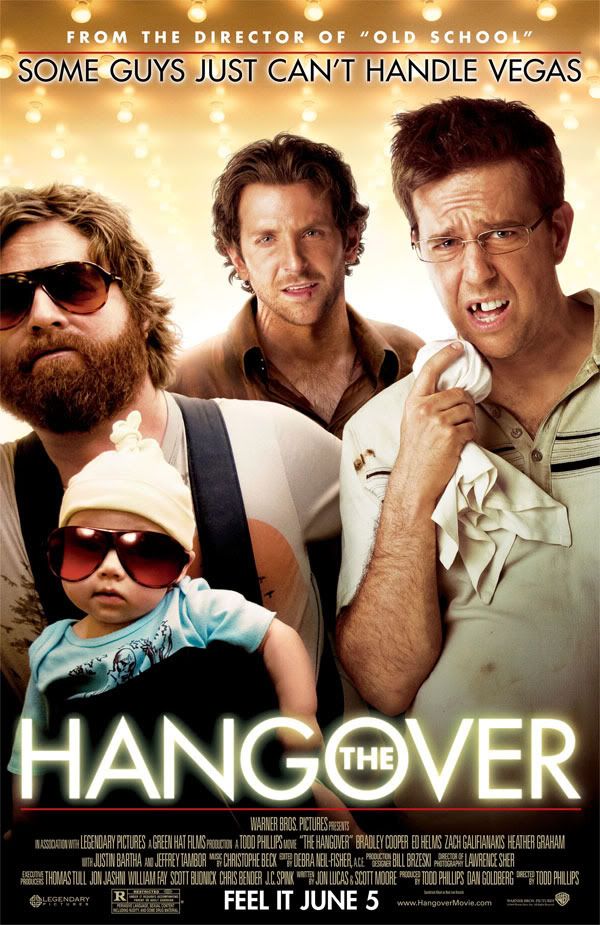 The Hangover
Warner Bros./Legendary Pictures
R
100 Minutes
2009
Word of mouth can make or break a movie.  All the studio-generated hype in the world isn't as effective as positive words from the people who pay for a ticket to the theater.  Oftentimes, it can work against the film - creating unrealistic expectations in the minds of the patrons who end up leaving disappointed.  Such was the case with last year's Tropic Thunder, which was heralded as a comedy classic right out of the gate but was really little more than Ben Stiller playing his usual clueless character in an army outfit.  Robert Downey, Jr.'s remarkable performance was the biggest reason to see the film, but aside from some great fake previews early on, I don't recall laughing uproariously - which is what any good comedy should make you do.
 
In the case of The Hangover, however, believe the hype.  This is undoubtedly the funniest film since 2007's Superbad; a film that will have you wracked with laughter from start to finish, tears streaming down your cheeks, and gasping for air.