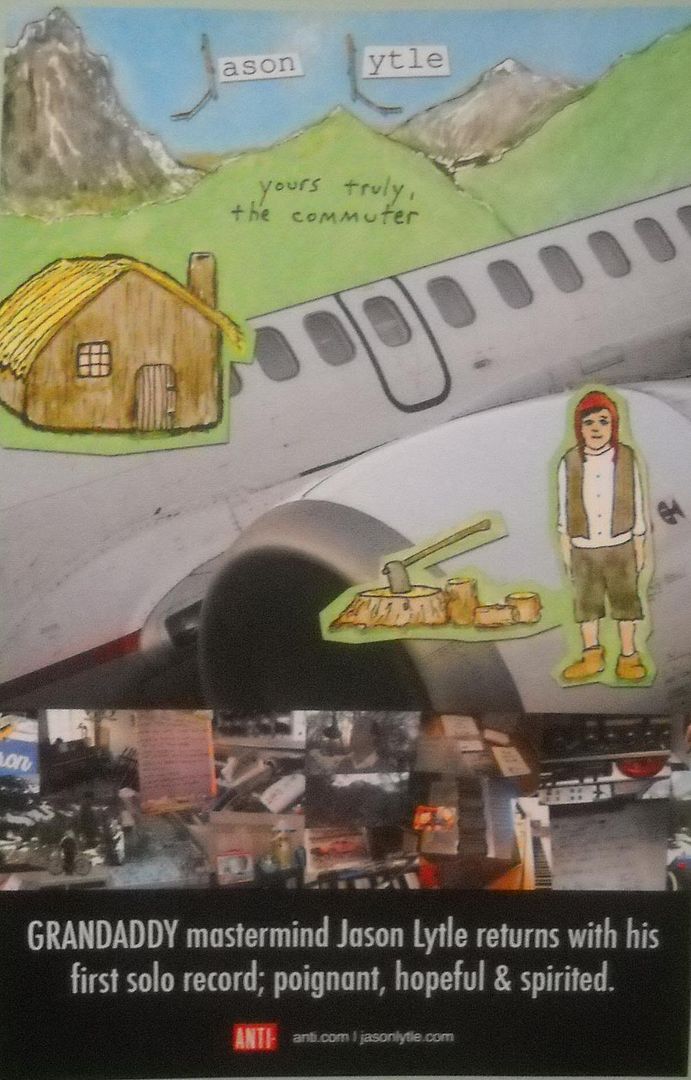 With the release of his first solo album, the promotional machine is now in full gear for Jason Lytle as he plays a series of headlining shows and opening sets for artists like Explosions In The Sky and Neko Case.  I guess I shouldn't complain that Detroit was not one of the lucky cities picked for a headlining show.  After all, we did get the very special layover performance at Scrummage University, an intimate afternoon solo set that was set up in a matter of hours.  The Scrummage show was an experience I'll never forget, but I was still a little bummed I wouldn't get to see Jason perform with his new backing band.
As luck would have it, I still got my chance to see Lytle and his friends perform as an opening act for alt-country singer Neko Case.  While the experience taught me that I am most definitely not a Neko Case fan, I can at least thank her for giving Lytle an excuse to return to the Metro Detroit area for an excellent 45 minute set.
Along with friends Rusty Miller on guitar, Rob Murdoch on bass, and former Grandaddy drummer Aaron Burtch on drums, Lytle played a short, sweet set of mostly new material from Yours Truly, The Commuter, with a few old favorites peppered in.
Continue reading "...wsg Jason Lytle - Live at the Crofoot Ballroom, Pontiac, MI - 22 July 2009" »