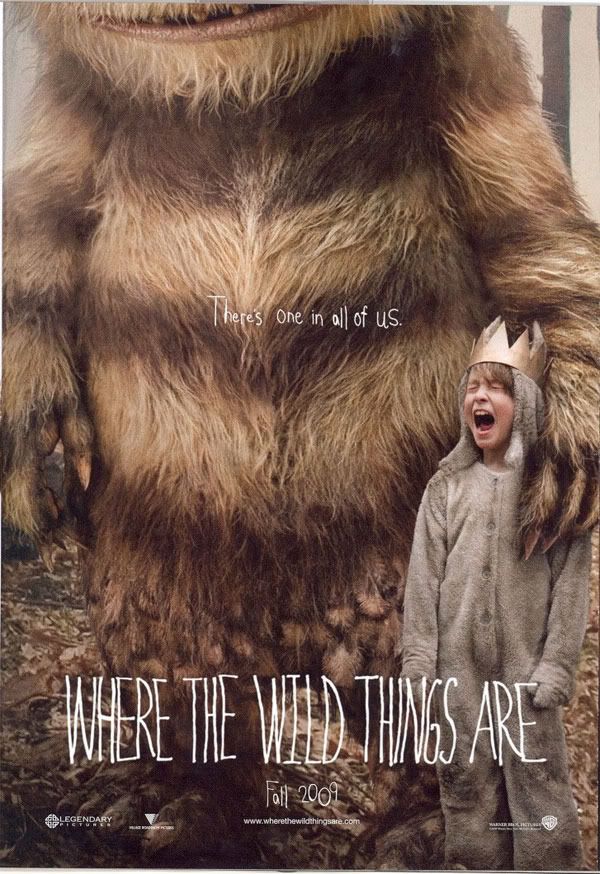 Where The Wild Things Are
Warner Bros. Pictures
PG
110 Minutes
2009
I love movies.  I love the way they transport us to other lands.  I love they way they prey on our fears.  I love the way they tug on our heart strings.  I love when they weave complex, thought-provoking stories and when they make us laugh ourselves silly. 
Every once in a while, however, I see a film that transcends being a mere movie.  It sticks with me hours after I've left the theater, and I find myself pondering every scene.  It speaks to me on a deep, emotional level and has a profound impact on me.  These films are rare, and sadly few and far between, but I always know them when I see them.  I can feel it as I sit in the darkened theater, trying unsuccessfully to quell he flood of emotions rising within me so that complete strangers won't see me blubbering like a newborn. 
Director Spike Jonze's enrichment of Maurice Sendak's classic children's story Where The Wild Things Are is just such a film and the first to be added to that very short list of motion pictures that left me stunned, speechless, and with a tsunami of feelings swirling inside since 2004's Eternal Sunshine Of The Spotless Mind.
Continue reading "Required Viewing: Where The Wild Things Are" »